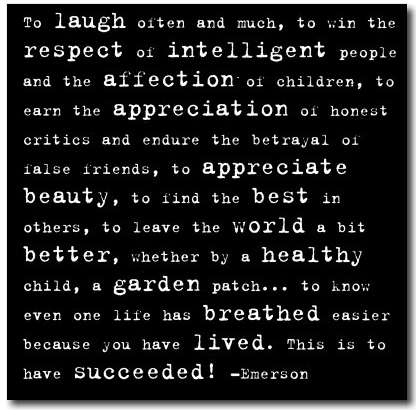 I found this card several years ago in a paper store, right around the time I started my photography business; I brought it home and put it on my desk and have been looking at it ever since. I've decided I prefer Emerson's definition to Webster's:
su•cess
noun
the accomplishment of an aim or purpose : the photographer had some success in achieving the perfect image.
• the attainment of popularity or profit : the success of his business.