Well, it's not all brotherly and love in Philadelphia, as we found in the first few moments of driving with the locals downtown. 😐
Nevertheless, a great time. We took our kids to see the Liberty Bell and more of the history the East Coast is so rich with and full of. Jonathan and Alexis were recruited into the Continental Army and, after basic training, were told to report at exactly 6:30 a.m. the following morning to fight for $2 a month. As she was handed her orders, (dated January 1778) and dismissed, Alexis ran over to ask, "Can we go!?" We learned about Ben Franklin, Christ Church and snacked on the perfect sorbetto.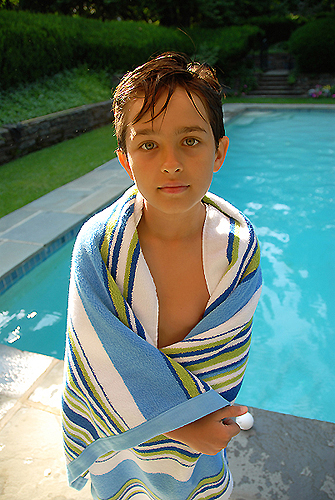 After we burned out downtown, we were graciously received at the home of David and Cathy Maxey. The kids splashed in their pool and chased fireflies as the late afternoon turned into evening, and the grown-ups talked about life in Plush East (Philadelphia) and Plush, Oregon. Before we left, Mr. Maxey presented us with a signed copy of his book, "Elizabeth Willing Powel," and I'm midway to learning why only in a superficial sense Matthew Pratt's portrait of Powel might be regarded as revealing.