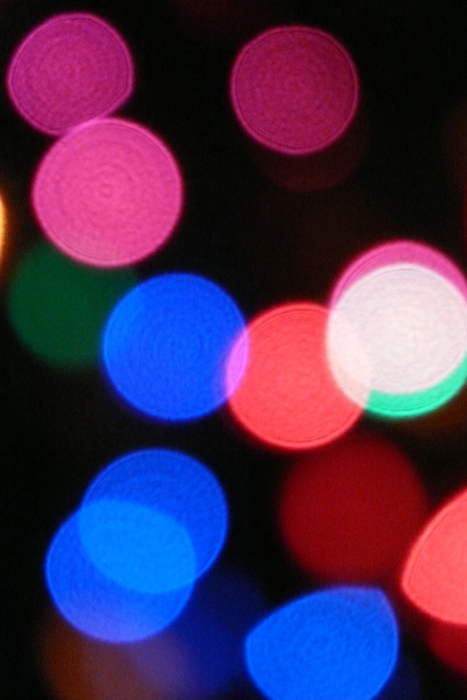 We took our Children to New York City for Christmas to take in all of the craze that is the city during the holidays. Everything was lit up, the window displays were bizarre and fabulous, the streets were full, we splashed in rain and dodged other tourists' umbrellas. Alexis spent some of her Christmas money from Grandma on a Glamkat that we found at a craft fair just outside Central Park. We went to Mass at St. Patrick's and saw the NYC Ballet's Nutcracker. One night, we took the kids to the Hard Rock (their goal is to eat at each one by the time they grow up) and another night we just ducked into some random restaurant that looked good and everybody was wow-ed: I got a plate of king crabs that was to die for, more than I've ever seen — ever — and they were ALL MINE, covered in a rich, buttery, scampi sauce! Crab legs are like chocolate Pepperidge Farm cookies, you know? Everybody loves them, but there's never quite enough of them (which isn't necessarily a bad thing). Not this night! We passed on dessert mostly because we were full but also because each one had nuts in some form (we have allergies) and our waiter (a Broadway producer by day) brought back a bowl of blue cotton candy! Thrilling.
Anyhow, this is a photo blog and all, and the real reason I'm posting is to try out a new trick I've been studying (more code!) for displaying photos. I've been looking for a way to decrease my load time for search engines (which means decreasing image size and quality) and increase the size of the images to show them off — only the two are mutually exclusive. Until I learned this. datetime="2008-04-18T17:04:12+00:00″>Click on the thumbnails below and it will bring up the photo larger; if you click on the first one of the lights and then, as it's displayed larger, you can move your cursor over the photo and get a "next" button so you can scroll through all of the images larger with one click.
It's way more fun, but is it easier or more cumbersome for readers?
Forget it! the code didn't survive the export and import to my blog's new home…