Answer: Find a good photographer and pay her to do it for you! 🙂
Here's what clients get: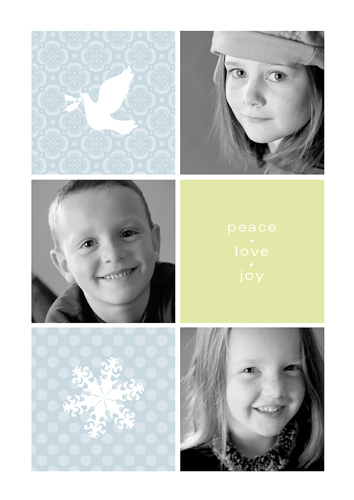 One of my favorite things about opening our mail during the Christmas season is looking through all of the photos of our friends and their growing families. Last Christmas, I had an entire wall of photo Christmas cards made with images I shot — it was so much fun to see the images I created taken one step further as each client made them into their own unique Christmas greeting card.
I always try to accommodate clients who wish to use one of my images for Christmas/greeting/holiday cards or event announcements. I know not all photographers do this, and in most ways I empathize with photographers on the issue, but the bottom line is that I'm in this business to create portraits that people so love, they can't wait to share them with friends and family. Generally, I will give one 4×6 .jpg image with each paid portrait session for a client to use as a greeting card/announcement (I require a signed agreement that the photo will only be used for private, non-commercial use.)
This year, I've had so many requests, I've decided to offer the whole range of greeting and holiday cards I have available for my clients to my friends and blog readers. Simply email me your image and template choice and I'll adjust it (basic color correction, remove red-eye, or convert to black and white) and build the design for you into a .jpg file that you can then send off to the printer of your choice. The cost is $25 via PayPal (info@christinegacharna.com) Deadline for submission is December 15, 2007, or the first 50 orders.
Please note that I cannot accept any images that are copyright protected: please confirm as you send me your photos that the images you submit were taken by you!
Here are the first three that I've finished with photos you've sent: