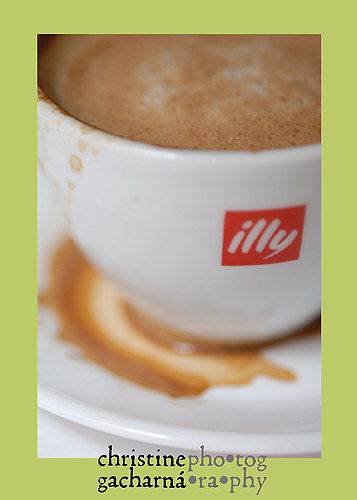 It's definitely a misnomer for me to break for coffee; I've been working late into the night as night stretches into morning and then back again after a few hours of sleep at 6:30 to cram it all in. Coffee fuels the madness. It accompanies me always, I have a favorite blue cup with a lid that my kids sometimes trip over (I adopted the habit of setting it on the floor by my feet rather than next to my hands by my keyboard after a certain incident last year; but I don't want to name any names.) It's not the coffee I need a break from, it's the hours upon hours of editing three years worth of photographs as I launch this business formally into the Virginia Chapters.
I'm very excited about the new clients I've added and the prospective clients I've been corresponding with, and I'm anxious to show off the redesign of my website which will complement this blog — the fruits of three years worth of photographs, two weeks of editing them and one hard drive failure.
The official launch of the new site is maybe a week away. I'm not sure. Maybe 10 days. I'm taking an extra few to venture off with my family, to go sip coffee in a glass coffeecup, with a saucer, without worry of bumping the table and any of it splashing around.
[worry-free illy coffee break from Café Paris, Santa Fe, New Mexico, August 2006]